All You Need to Know: About Us
Deshghuri – The Tour Operators in Bangladesh
As a tour operator in Bangladesh Deshghuri does not clam either to be the Biggest Tour Company or the best Tourism Company in Bangladesh. We are yet to achieve our best, but we have served 3500+ guests a year in 2019 (before the pandemic) with a 5/5 rating in TripAdvisor.
Deshghuri was awarded Trip Advisor Certificate of Excellence in 2019 and Traveler's Choice Award in 2020. We were probably the fastest-growing Inbound Tour Company in Bangladesh before the Covid-19 pandemic that stopping the global tourism industry.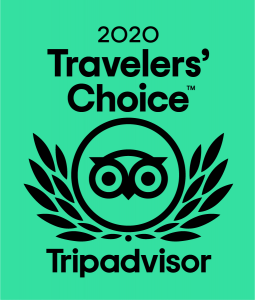 A Brief History
Deshghuri is a registered Tour Operator in Bangladesh, under the legal name of Swadeshi Communications. After completing high school, we, the founders went for higher studies. We were enthusiastic to visit places around and  many countries to enjoy their beauty, history, and culture. During our higher study, the aim was:
To learn more about the countries, their history and their culture
Explore the wilderness, nature and community
To experience and learn as much as possible
While traveling in different places and countries, we had so many new adventures that changed our lives. We joined tour groups, booked hotels, car hire, organized different events for various people. We learned that the beauty of cities lies in their smaller stories. That encouraged us to set up a tour company that will not serve tourists as bulk but rather focus on the unique culture, heritage and close contact with local communities to build something uniquely sustainable.
What we do
Surely, we are a travel agent but are also a one-stop solution provider for all your need in Bangladesh and around Asia. We serve individual guests in conjunction with hotels, transportation, tour guide, local restaurants, communities to any sort of activities needed for your trip to Bangladesh and around Asia.
Deshghuri is a travel service provider who offers customized travel to the customers and working with different partners of other countries, we have expanded our boundaries to serve across the border of Bangladesh. Now, we are service range covers from Indonesia(East) to Turkey(West).
Why we do, what we do
We Travel All Over Bangladesh and Around the World and Love to share the same with our customers. Even after the Covid-19 Pandemic, we have not given up our passion for Travel and still facilitating the tourist to explore the world.
Deshghuri is committed to offering our best possible service for the best possible price.
Deshghuri – Travel Specialists
Travel specialists like us are experts in the travel business. As a travel specialist Deshghuri offers all the support to you like:
Making travel booking easy with a minimal deposit and paying on arrival
Navigating the regulatory system
Organizing your travel needs
Making travel arrangements for different activities like sightseeing tours, train and bus journeys, wildlife trips, river and water transportation, health, social and community tourism etc.
Making bookings for air tickets, hotels, cars, tour packages and all our tour is customizable as per your need.
Our Mission and Vision
To make Traveling in Asia easy and also more affordable.
To facilitate Tourists in Bangladesh and also in every country in Asia.
To provide excellent services to the tourists
To be the Best Tour Operator, by it's name
Deshghuri's History and Background
Deshghuri has been founded in 2013. This website was registered in February of 2014. The site has a complete history of events, start-ups and campaigns. Some of the events are given below.
Traveler's Choice Award in 2020
Trip Advisor Certificate of Excellence in 2019
Member of Bangladesh Tour Operators Association from 2015
Member of Bangladesh Inbound Operators Association from 2017
The Conclusion:
We think what really matters is your satisfaction. If our guests are unhappy, we're unhappy too. Thus, "Happy Customers" that's what really matters. We also put a lot of emphasis on environment, culture and sustainability.