Bangladesh is a land of rivers (600+), including three major river systems: the Brahmaputra-Jamuna, the Ganges-Padma, and the Meghna. These three rivers merge together to form the world's largest delta, which is a unique geographical feature of Bangladesh.  A river cruise in Bangladesh is a unique experience that allows you to discover the natural beauty, rich cultural heritage, and diverse way of life of the country.
The river cruise has a rich heritage starting with the Paddle Steamer during the British Period But the life period of the heritage ride has ended but kept its descendants. There are three types of river cruises available in Bangladesh, and each offers a different experience.
Overnight Passenger Vessels from Dhaka in Bangladesh

:

The regular passenger vessel is a large boat that travels overnight from Dhaka to various destinations, including Barishal, Hularhut, Vola, and Monpura. These vessels can accommodate a large number of people, typically over 1000, and offer comfortable private cabins, dining rooms, and other amenities.

This type of river cruise is perfect for travelers looking for a comfortable and hassle-free journey while enjoying the scenic beauty of the countryside. The journey along the rivers is an unforgettable experience that allows visitors to see the daily life of rural Bangladesh, including fishing, farming, and river transportation.
sundarban tourist vessel and boat cruise:
The second type of river cruise is the tourist vessel that takes visitors to explore the Sundarbans, the world's largest mangrove forest. The Sundarbans is a unique ecosystem that provides a habitat for many exotic animals, including the Bengal tiger, saltwater crocodile, and many species of birds.
Tourist vessels have a capacity of 10 to 50 people and offer a more intimate experience of the Sundarbans. Visitors can observe the exotic wildlife, enjoy bird watching, and experience the local way of life of the Sundarbans area. This type of river cruise is perfect for nature lovers who want to experience the beauty of the natural world.
​​Explore River Cruise in Bangladesh related tours that we are offering throughout the year:​
Get on to the Jeep of British Period (1945) to rach to the hill top and Experience Ethnic Life (in stay, food, and culture), interact with the Ethnic Community(Lusai) of Bangladesh, do short trekking to explore beautiful nature, hidden waterfall, natural cave and more…
---
USD 325/Pax (04 Pax Group)

Duration: 03 Days

Ethnic community, Ethnic Food, Live in Eco Cottage, Explore Nature, Waterfall and Cave
This tour is for heavy traveler who want to get a good idea of Bangladesh in short trip. In this trip you will get idea of Bangladesh's cluture and heritage as well as a day to experience nature, short wild life tour and life around tea gardens…
---
USD 390/Pax
Tea Gardens, Wildlife, Dhaka City Tour , Panam City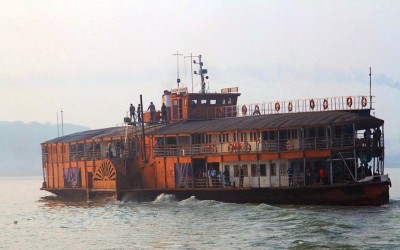 Ride the century old paddle steamer in Bangladesh, so called Rocket Steamer and explore the life around rivers in Bangladesh. Explore the floating markets of Barishal along with a Dhaka City Tour…
---
USD 285/Pax (02 Pax Group)

Duration: 02 Days and 02 Nights

Rocket Steamer, Floating Market of Barishal, Dhaka City Tour
The third type of river cruise is the private river cruise, which offers visitors the chance to explore Bangladesh on a customized itinerary. These cruises can last from one to ten days and take visitors to various destinations throughout the country. Travelers can stop at different places and experience the rich cultural heritage and natural beauty of Bangladesh on a private basis.
Private river cruises are perfect for travelers who want to experience the local culture and way of life in Bangladesh. Visitors can visit different destinations, including historic cities, rural villages, and natural parks, and see the daily life of Bangladeshis.
Regardless of the type of river cruise you choose, a journey along the rivers of Bangladesh is an unforgettable experience that combines natural beauty, cultural heritage, and warm hospitality. From the bustling cities to tranquil countryside, the river cruises in Bangladesh offer visitors an authentic and immersive experience of the country's beauty and diversity.